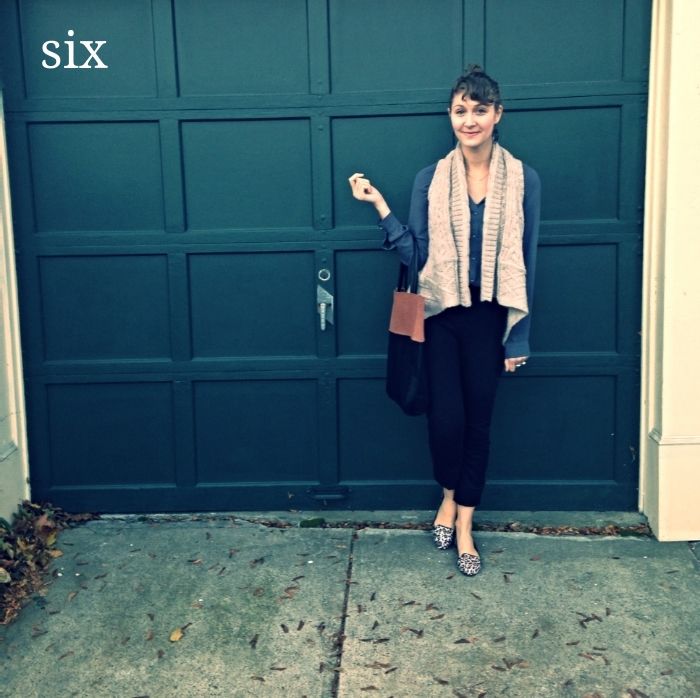 shirt, pants, shoes, earrings and bag: h&m // sweater: gift (exact)
Aaaand, here's what I actually wore today (vs.
what I wore this weekend
and got around to posting this morning). As you can tell, I'm currently having a little love affair with h&m -- and I think their new online shopping feature is to blame. Also, I dressed up as Velma for a Halloween party this weekend and gave myself makeshift bangs. (What can I say? I'm committed.) They worked out great for the costume but not so much in real life, so here's hoping I can squeeze in a (professional) haircut tomorrow.