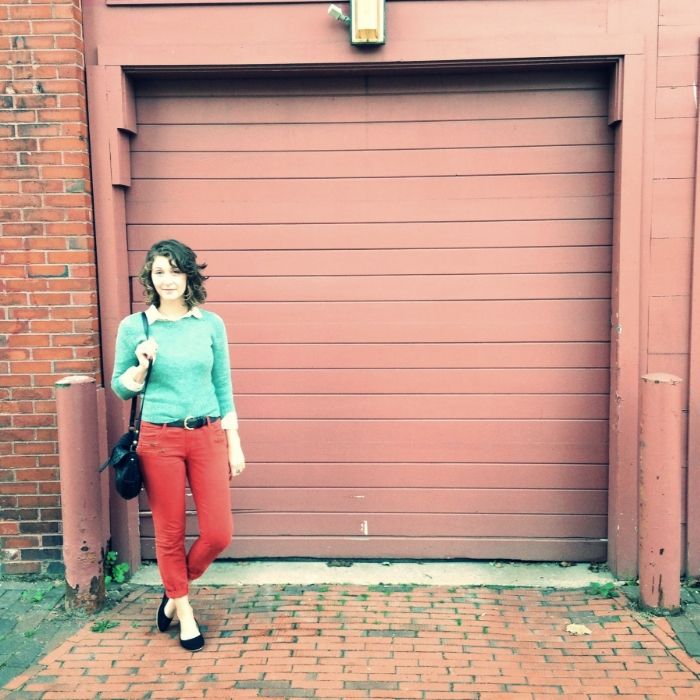 skinnies: f21 // button-down: urban // sweater: thrifted, CA //
bag: urban // flats: urban (exact)
Even after all my years in SF (go Giants), I can't quite adjust to wearing orange and black without feeling like I'm screaming Happy Halloween! at the top of my lungs. Luckily it's October, so at least it's the right month -- if a few weeks on the early side.