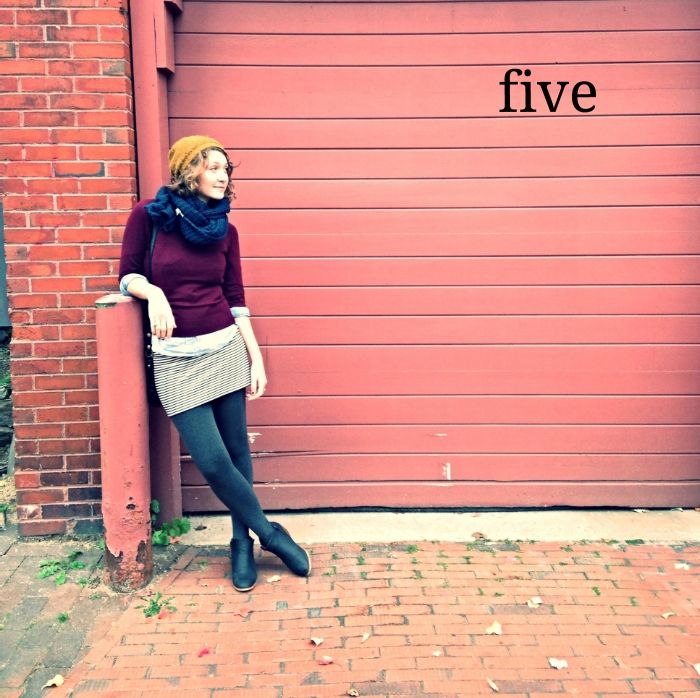 skirt: loft // boots: urban outfitters (exact, on sale!) // chambray: forever 21 //
sweater: forever 21, thrifted CA // hat: urban outfitters // scarf: thrifted?
Confession: I actually wore this on Saturday for a day of errands and cat-cuddling. (Though, since I work from home, I supposed there's nothing stopping me from wearing more relaxed looks on weekdays -- but somehow I feel more productive when I dress the part.) Also, I don't know exactly what to say about the fact that my head looks gigantic in these pictures. Let's attribute it to some bad hair and the massive scarf, because I swear -- in real life, I don't think I looked quite so much like a bobblehead.