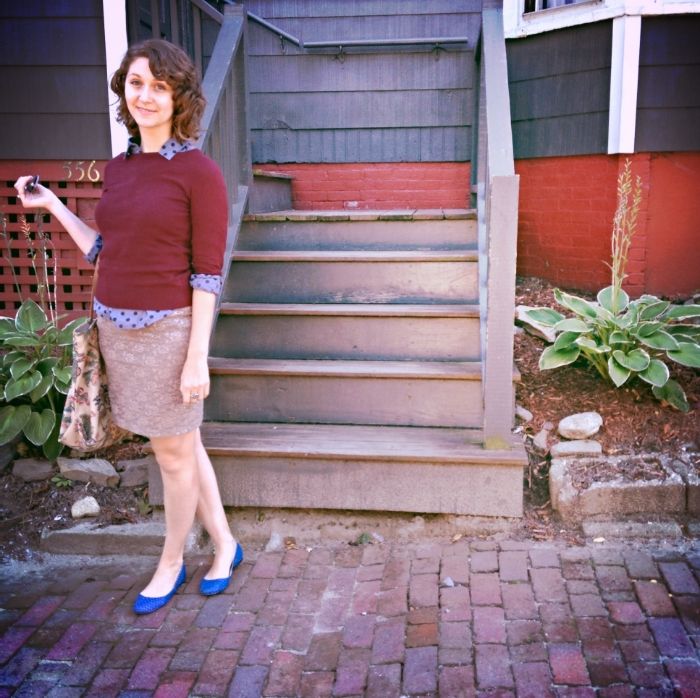 skirt: forever 21 // dots: jcrew factory (exact, on sale) // sweater: forever 21 // flats: bus stop shop in Philly (similar) // bag: madewell
Well... hi there. Let's just skip the part where I make excuses and apologies for falling off the radar this summer. I did get dressed almost every day, I just didn't tell you about it (I even finished this
30-30,
which led to a love affair of wearing navy, purple and mustard all at once -- not pictured... yet). I was just really busy? But whatever, I'm back now, I promise.
I've also lost the ability to keep my eyes open for pictures (it's debatable whether I ever really could do this, though), so enjoy this gem of a shot: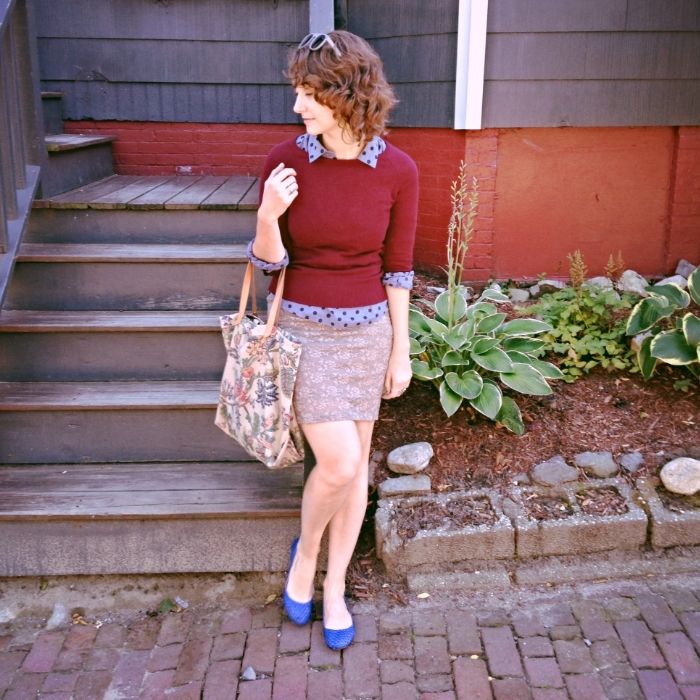 It's good to be back, y'all.