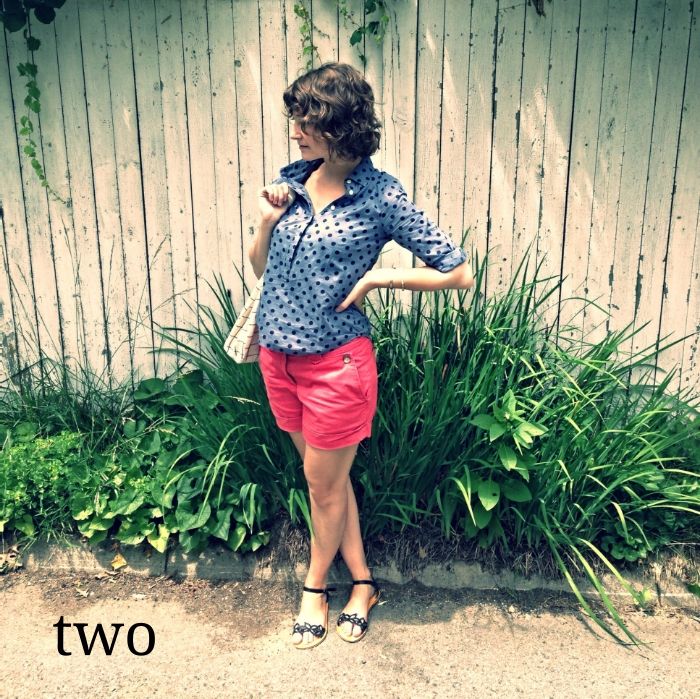 shorts: thrifted // shirt: jcrew factory (exact, on sale!) // shoes: urban outfitters // bag: curator, SF // bracelets: thanks, ma!
So, have I already broken my promise of posting each day for this 30-30-30, two days in? Yup. And... I'm about to head to out on vacation, sans-internet, for a few days... I swear, next week I'll get back on track! Also, in my weeks off from blogging, I've forgotten how to pose -- there are no usable pics of me looking at the camera; trust me on this one. This isn't even
really
what I wore on day 2; I just didn't manage to snap any photos yesterday (I'll recreate it and share it soon). My one redeeming quality? I updated the polyvore set with my final choices for the next month (see
Monday's post
to check 'em out). Phew!