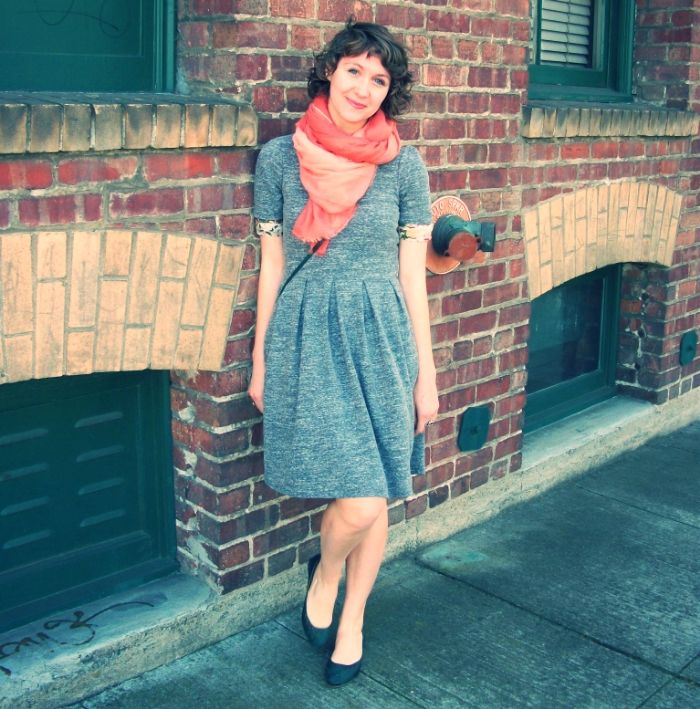 Sometimes when I buy a new item, I'm so excited that I have to wear it right away. Not surprisingly, that's how I felt about this dress -- but, can you blame me? It's perfect. I salivated over it for months and months and now that I bought it, I have no regrets (despite it's hefty price tag, in comparison to my usual Goodwill purchases). Me and this dress? We're basically in love and about to head off on our honeymoon -- by which I mean, I'm blogging at 10:30 at night and not yet in bed, maybe because this dress is basically glorified pajamas. I promise I won't sleep in it, though.
PS. Linking up with Tara at Mix and Match Fashion for
What I Wore to Work
-- head on over to get inspired!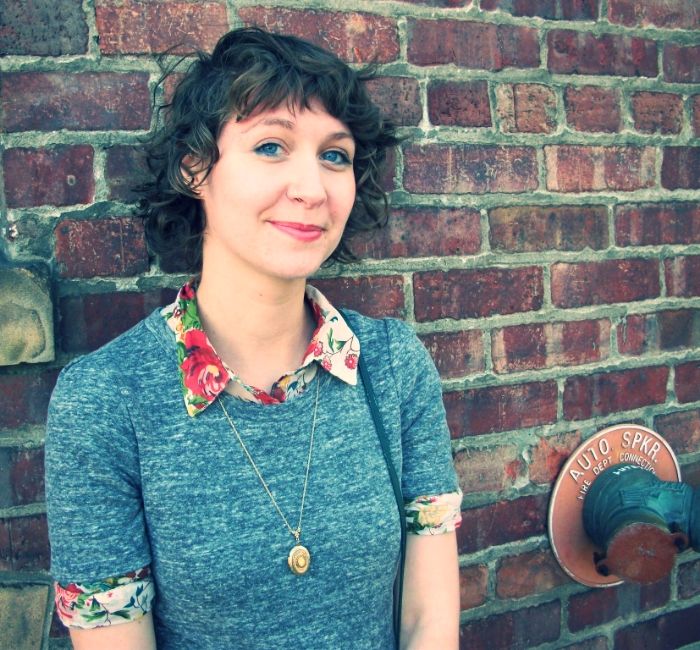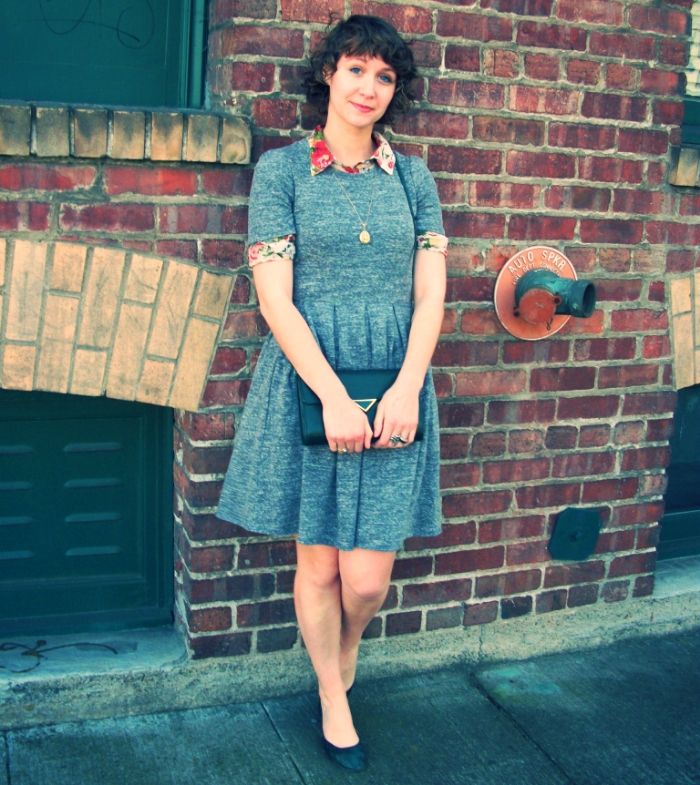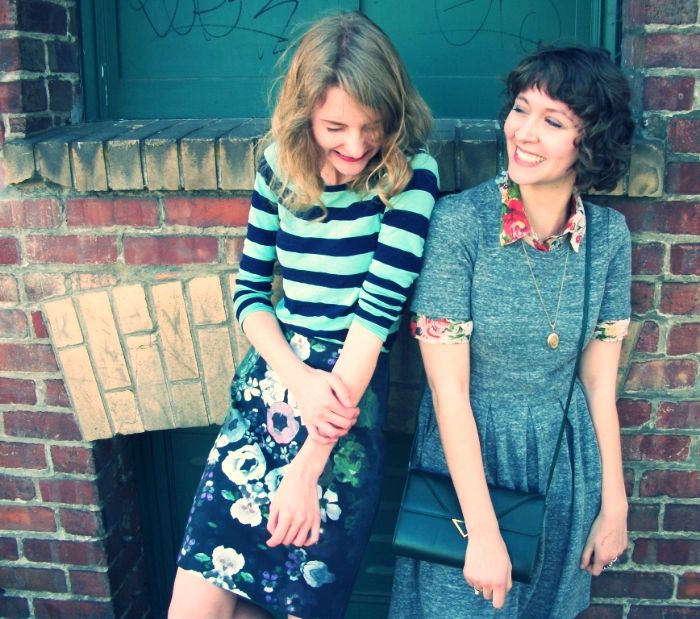 Last photo by Jason, first few by Sarah (who's also the one in the stripes!)