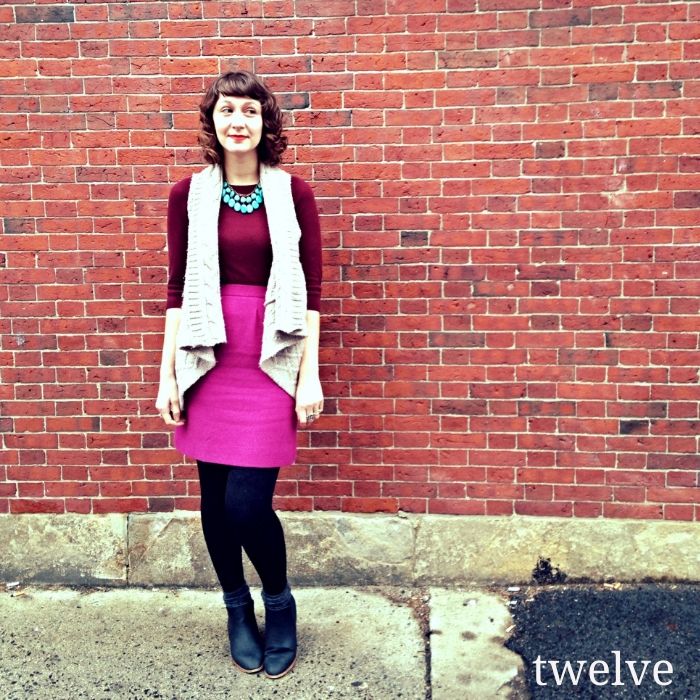 sweater: thrifted, CA // vest: loft (exact) // skirt: thrifted, CA, skirt wrinkles: c/o sitting at my desk all morning //
boots: urban outfitters (exact) // necklace: forever 21
Post title = 1. My face is pretty washed out in these pics; 2. I really need to do some laundry and this is a subtle reminder to myself to do that tonight. My 30 picks have dwindled significantly, making this feel more like a 10-30-30+ (ten items, thirty outfits, waaay too many days to count).